Don't miss out on some very special items at extraordinary sale prices. For a limited time!
Black Bathroom Mixer Taps in Various Styles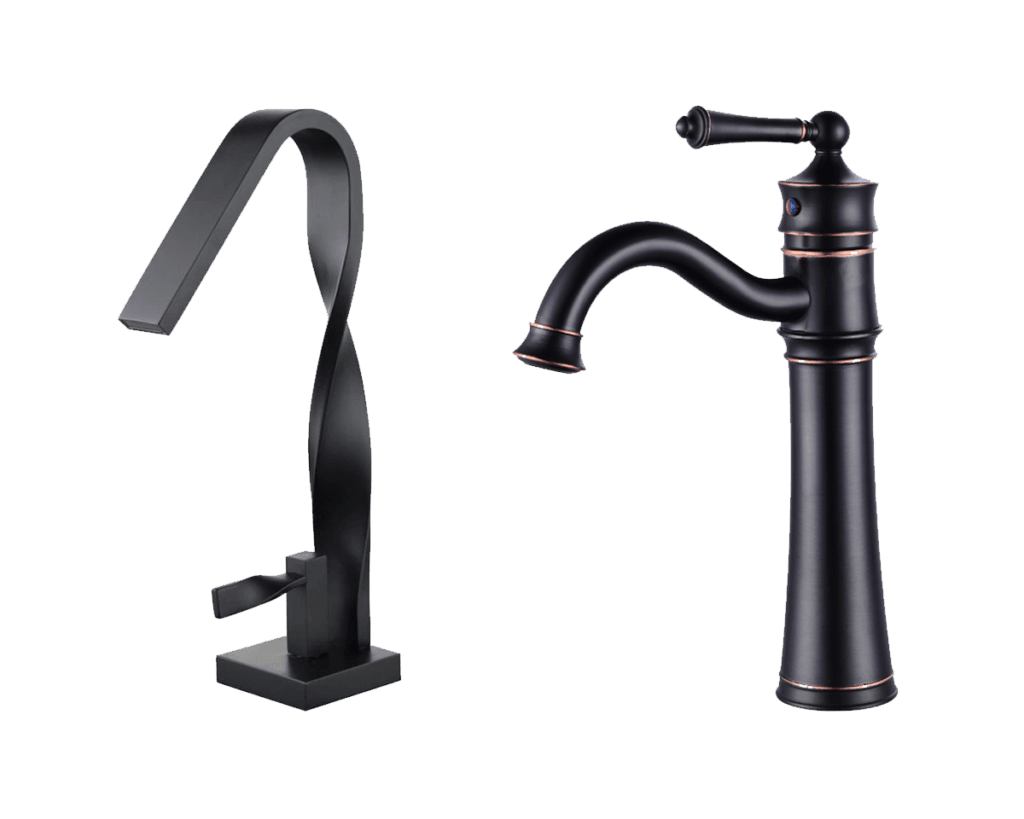 Timeless, Classic & Elegant
We believe in easy access to things that are good for our mind, body and spirit. With a clever offering, superb support and a secure checkout you're in good hands.
With dozens of intelligent concepts, you'll find what you're looking for in our store.

Our customer support is second to none – users rave about how we don't rest until every issue is solved to their satisfaction.

With 128-bit SSL security, advanced encryption and buyer protection after your purchase you are guaranteed that online shopping is safe.
Gorgeous Black Bathroom Ideas for 2022
Black is a timeless, classic, elegant color that's at its best in modern and contemporary bathroom designs. Also Black never goes out of fashion, so using it ensures that your bathroom doesn't go stale. Whether you use black as an accent color or you make it the focus of the room, black works!
Add space, light, and sophistication with gloss

Black and gloss go together like cookies and milk. Avoid the dreaded cave effect with a little bit of reflection.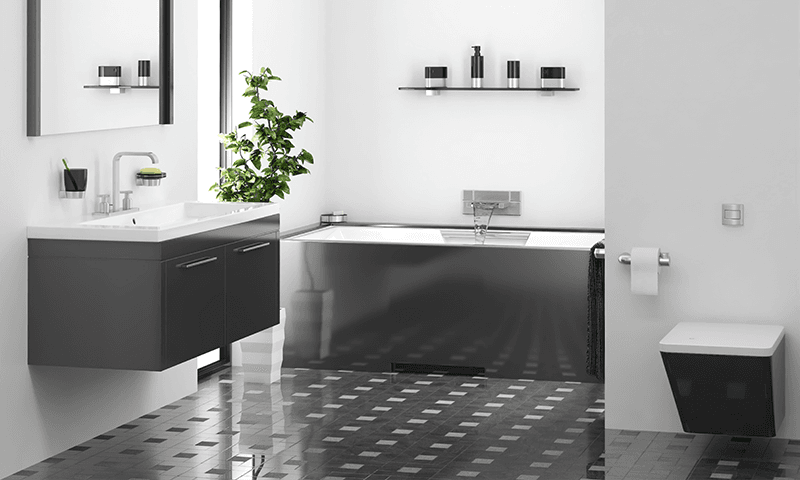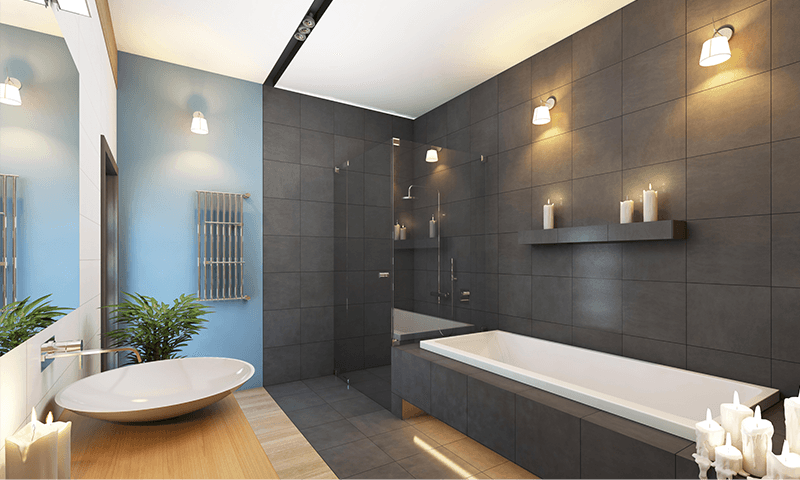 Straight edges and a dark palette give this gorgeous bathroom a sharp, modern style. You'll see more and more of the concrete tub in the future, as this style is gaining popularity.
Black Waterfall & Rain Shower Spa Massage Jet Shower Column with LED light and Digital Temperature Display available at 50% off for one month only. Don't miss out on this incredible deal!​

We pick the very best so you can be assured of the quality. There can be no compromises when it comes to materials, ease of use, and durability.